Ultimately our success as managers will be judged on our team's achievements. To set them up for success we need to set clear expectations and standards and align their efforts and objectives with our business plans. We also need to give them feedback and coaching to help them grow and succeed and deal fairly, but firmly, with performance or behaviour problems. This section provides you with tools and processes for doing these important things. It deals with:
Setting annual objectives for our people and managing their performance using our performance development process
What is Performance Development?

Our formal Performance Development Process ensures that the efforts of individual employees are aligned to our business goals. It operates on an annual cycle driven by our business planning process and financial year. Amplify Performance facilitates a 'trickle down' of our goals to all levels in the organisation and regular progress reviews. It works by facilitating the right conversations at all levels about what we need to do and how we will get it done. Annual review results drive our remuneration outcomes and also identifies opportunities for career development. Here's what you need to do and how to do it. Read more….
Feedback and coaching

How to give feedback and how to coach
Our Performance Development Process ensures people are clear in their focus, but a key part of our role as managers is to give regular feedback (positive and corrective) and develop our people our people's capability through coaching. Our employees want, and value feedback. A compliment, when due, encourages performance and engagement. Early correction is easier than after the problem has grown. We've developed some tips for feedback and coaching. Read more….
Getting performance or behaviour back on track
How to handle performance and behaviour problems
Good players have bad patches and healthy people get sick. When an employee is not meeting performance standards or displays behaviour below our expectations, you need to remedy the situation quickly. Read more….
Discipline, warnings, dismissal
How to handle situations requiring disciplinary action
When a significant misconduct incident occurs, or a previous attempt to correct unsatisfactory performance or behaviour has been unsuccessful, it's time to take action. Where we take disciplinary action there is the potential for a personal grievance action so we need to have good cause for any action we take and follow a fair process. This section walks you through our disciplinary process and provides you with tools and knowledge to effectively and lawfully investigate potential disciplinary matters including when and how to issue warnings or dismiss an employee if that proves necessary. Read more….
Leave
It is important to us that our team members use annual leave to remain refreshed and healthy. We also recognise that circumstances such as sickness, family responsibilities, birth of children and bereavement arise in the personal lives of our team members with a legitimate impact on their working lives. Accordingly, as managers you need to understand and manage a variety of leave entitlements. Read more…
Employment relationship problems (PGs)
How to handle employees raising formal employee relationship problems
All employees have legal rights to raise employment issues with us, to challenge actions we take that affect them and ultimately to raise employment relationship problems, including personal grievances (PG's). You need to understand these rights and the process to follow in dealing with these issues. Note: These processes can't be used over any dispute relating to the setting of terms and conditions of employment (e.g. claims for a wage/salary rise). Note: a PG must be raised within 90 days of when the facts that give rise to the grievance occurred or came to the employee's attention. Read more….
EAP
Employee Assistant Programme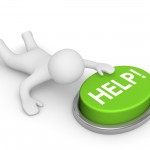 We understand that sometimes employees may have personal and/or work issues that they need help with. As a manager you should be aware of the services that are available to you and to which you can refer staff. These services include an external Employee Assistance Programme (EAP). Read more…